Indu Fashions is a company that goes above and beyond your average Sewing Contractor in San Diego. We welcome you to visit our facility and see our top-notch operations for yourself.We specialize in Flatlock seam construction and excel with fabrics such as lycra and modal fabrics. We place special emphasis on the quality of our work and quick turn around times as we are prepared to meet even the toughest deadlines.
With a full-time sewing staff of 35, we are equipped to meet even the largest of contracts.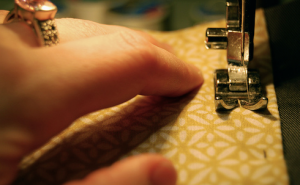 Our past client list includes some of the most popular recognized brands in the world such as Reebok and Adidas. We can provide the same quality for you. Wether you are seeking to fulfill a large contract or you are a start-up company in need of the highest sewing available, we can help you.
Please contact us today to see just how easy it is to get started with Indu Fashions.